Lab Director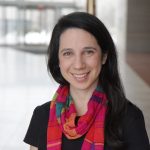 Adriana Weisleder is an assistant professor in the department of Communication Sciences and Disorders at Northwestern University and director of the Child Language Lab. Her research investigates early language development and processing in young children from diverse linguistic and socioeconomic backgrounds, with a focus on children who are dual language learners.  She uses multiple methodologies – including eye-tracking, naturalistic recordings and clinical trials of interventions – to investigate both the learning mechanisms and contexts that support language development in infants and toddlers. She also collaborates on the development of family and community-based approaches for reducing poverty-related disparities in children's developmental and educational outcomes.
Dr. Weisleder is a proud Costa Rican and Spanish-English bilingual. She obtained her B.A. in Cognitive Science from Northwestern University and her Ph.D. in Psychology from Stanford University.  She completed her postdoctoral training in the Bellevue Project for Early Language, Literacy and Education Success at New York University School of Medicine.
Lab Coordinators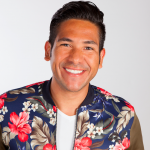 Juan Vicente Nuño Hermosillo (he/him/él) is the Lab Coordinator & Research Assistant in the Child Language Lab. Juan holds a BA from Columbia College Chicago and a MA from Loyola University Chicago, where he was a Graduate Research Assistant at the Children's Memory Lab. Juan is a bilingual professional (Spanish-English) and he is very excited to be a part of a research team that works and interacts with multilingual families. Outside the Child Language Lab, Juan can be found taking yoga classes, exploring Chicago, watching movies or walking his dog Molly. Juan loves to travel, to meet new people and to learn about new cultures.
Gabriela España (they/them) is a Research Study Coordinator in the Child Language Lab. They have a B.A. in Education and Sociology from Smith College. Gaby spent the last two and half years at a college access program supporting young people and their families across Chicagoland navigate and succeed in education. Gaby is excited to return to academic research and continue working with multilingual families. Although originally from New York, Gaby loves Chicago. They enjoy morning walks with their dog, Stonecold, watching cooking shows, and Zumba!    
---
Graduate Students

Philip Robert Curtis is a PhD student in Communication Sciences and Disorders. He is also receiving training in Speech Language Pathology as he completes his PhD program. Philip is especially interested in how children draw connections between the words they know, and how speech pathologists might be able to use this information to help design new interventions for children who have difficulty learning language. Philip is working with both Dr. Weisleder and Dr. Megan Roberts, a researcher who specializes in early language interventions for young children.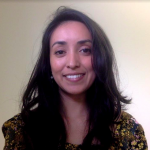 Anele Villanueva is a PhD student in Communication Sciences and Disorders. As a Chicana and bilingual speaker (Spanish-English), Anele is interested in how language interactions in the home may influence language development and school readiness in bilingual children and children with communicative delays. She is particularly interested in how bilingual language environments vary across socioeconomic status, and in naturally occurring interactions in the home. Anele aims to conduct culturally responsive research and contribute to reducing poverty-related disparities in school readiness in children from diverse communities.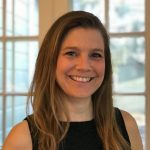 Murielle Standley is a first-year PhD student in Communication Sciences and Disorders. She speaks multiple languages (Swiss German, German, English, and French) and is interested in how bilingualism affects thinking and learning. In particular, Murielle is interested in what bilingual language development looks like in atypically developing populations such as children with language impairments. Her goal is to conduct research that contributes to how early markers of developmental language disorder are identified in bilingual children.
---
Research Assistants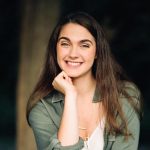 Lauren Miller is a junior at Northwestern University majoring in Psychology and minoring in Spanish. She is interested in learning about the effects of bilingualism on children's language development and about psychopathology. Outside of the lab, she spends her time trying out new restaurants and cheering for Cleveland sports teams.
 Rahma Almajid is a School of Communication junior majoring in Commu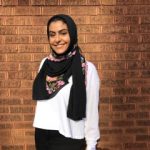 nication Sciences and Disorders and is currently on the pre-med track. Rahma speaks 3 languages, and for this reason, she is especially interested in how learning multiple languages affects children's learning later on. Her favorite part of the Child Language Lab is the fact that it combines lab research settings with an emphasis on reaching out to the community. Outside of the lab, Rahma enjoys exploring new coffee shops, taking pictures, and reading.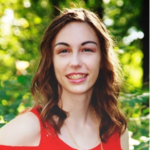 McKenna Lanter is a second-year student majoring in Communication Sciences and Disorders on the pre speech-language pathology track.  She is excited to be part of the Child Language Lab and is interested in learning about bilingual children's language development as well as the effects of poverty on children's educational outcomes.  She plans to use her experiences in the lab to help her serve diverse pediatric populations in the future. Outside of lab, she enjoys writing, watching sit-coms, and exploring the Evanston and Chicago areas.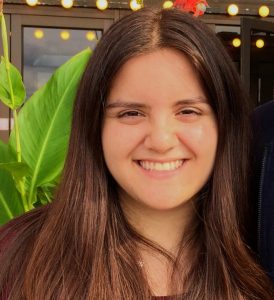 Talia Apter is a volunteer at the Child Language Lab. She is a recent graduate of the University of Rochester with a B.S. in Brain and Cognitive Sciences and a B.A. in Spanish with a minor in Linguistics. Talia is originally from Highland Park, Illinois, and is excited to return to the Chicago area and work with multilingual families in her community. She also hopes to gain a deeper understanding of research related to language processing and build experience in order to apply for graduate programs in the future. She enjoys going for walks and listening to music, reading, writing, watching movies, and musical hobbies that include singing and learning piano.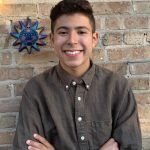 Milton Guendica is a volunteer at the Child Language Lab. He is a third-year student majoring in Speech & Hearing Science and Spanish at the University of Illinois at Urbana-Champaign. He is interested in the development of language in children born prematurely and the effects of bilingualism. He hopes to gain a better understanding of the intersectionality involved in language development. In the future, Milton aspires to be a neonatal speech and language pathologist. Outside of the classroom, he enjoys spending time outdoors and trying new restaurants.
Bella Vavra (she/her/hers) is a volunteer at the Child Language Lab. She is a fourth-year student majoring in Communication Sciences and Disorders at Northwestern University. She is excited to be involved in the research and community outreach in the lab, and is especially interested in learning more about child language development in multilingual and multicultural communities. Bella hopes to use this experience to help improve speech and language assessments and clinical practices for a diversity of clients in her future as a clinical Speech-Language Pathologist. Outside of the lab, she enjoys hiking, exploring new coffee shops, and thrift shopping with friends.
Dana Zakieh is a first-year master's student in the MS SLL program at Northwestern University. She speaks 3 languages and hopes to be a multi-lingual speech-language pathologist. Dana is joining the CLL with interests in bilingual language development and how poverty impacts language development in children. Dana enjoys being outdoors, exploring Chicago, reading, and spending time with friends and family.
---
Child Language Lab Alumn